Copenhagen Conference 2012
The HIV in Europe Conference, Copenhagen 2012

The HIV in Europe Conference was held 19‐20 March 2012 in Copenhagen at University of Copenhagen. The conference marked five years of the HIV in Europe Initiative which has the overall objective of ensuring that HIV positive patients enter care earlier than is currently the case. The aim of the conference was to provide a European platform for the exchange of knowledge and activities to improve early diagnosis and earlier care of HIV across Europe.
Copenhagen2012: Call to Action
Proceedings of the Copenhagen 2012 Conference
Russian version of Conference Proceedings

Evaluation Report

Press and Media Coverage

Abstract book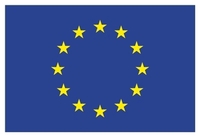 The conference recieved funding from the European Commission under the Health Programme 2008-213. However, the sole responsibility for the study lies with the author and the European Comission is not responsible for any use that may be made of the information contained herein.